Good Intentions Cuff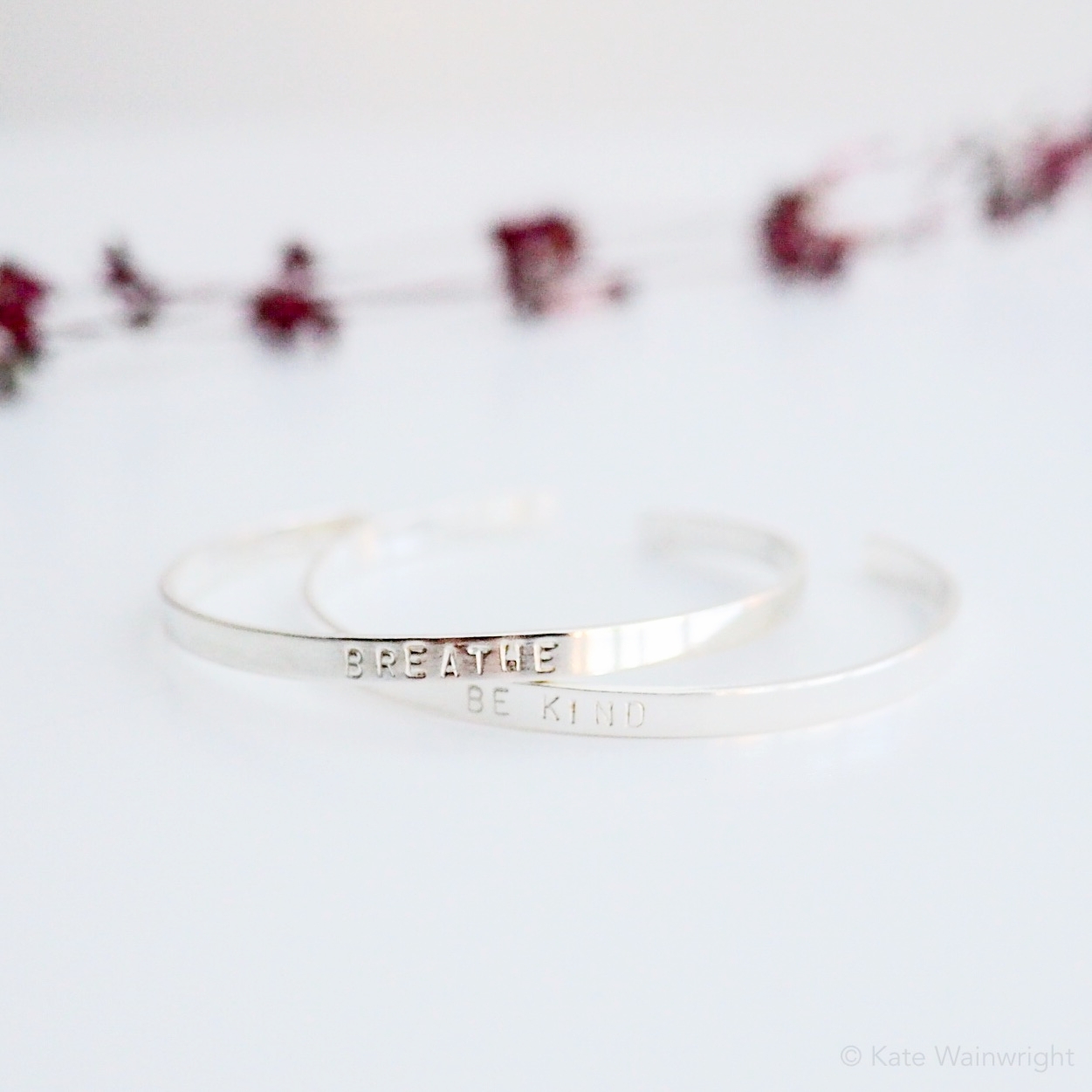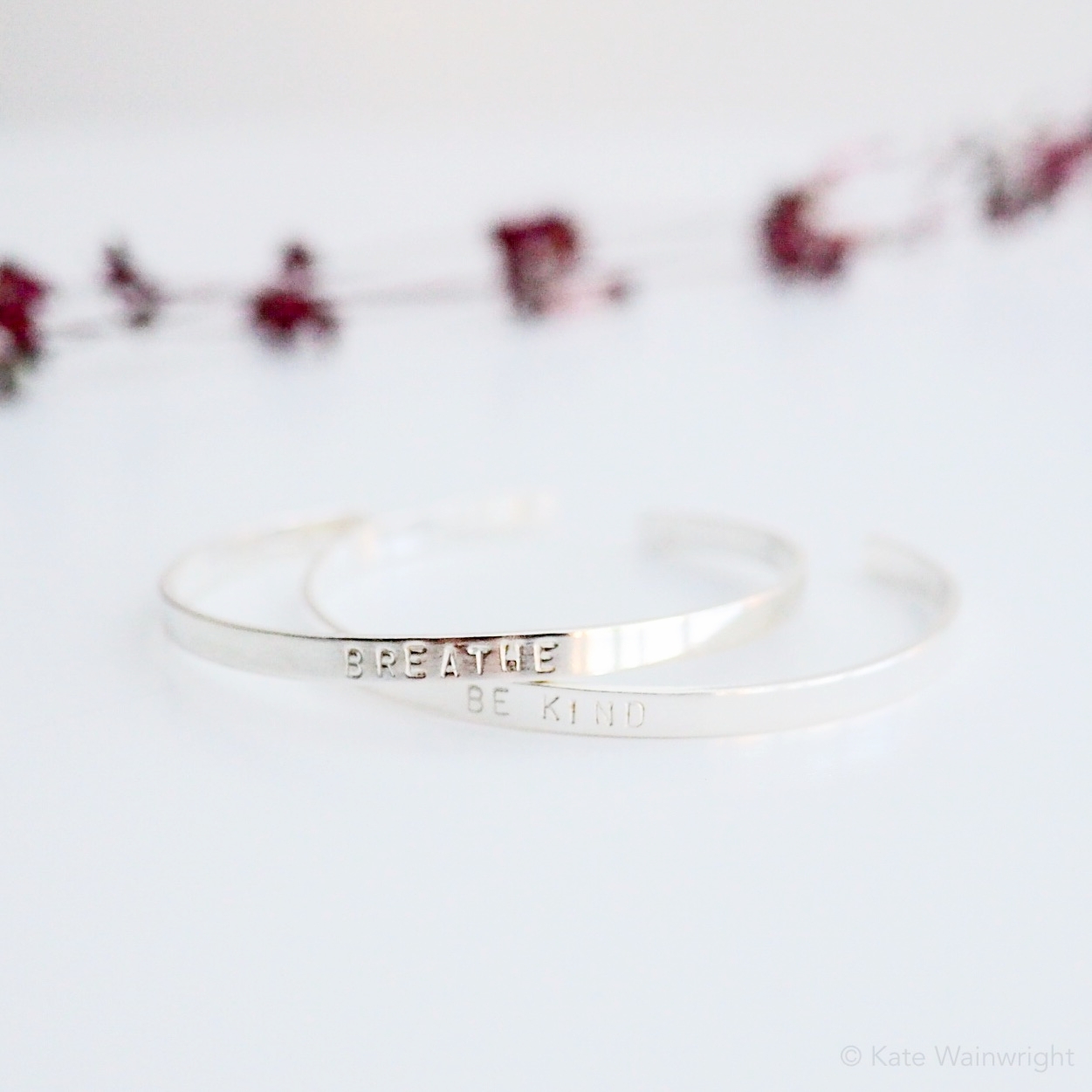 Good Intentions Cuff
Mindful silver mantra cuffs.
Made using recycled silver.
Handcrafted Unisex cuffs bearing the mantra / good intention of your choice to serve as a daily reminder. Please note these cuffs are handstamped rather than machine engraved therefore each piece may not be completely perfect but will be totally unique.
Cuff 4mm x
Choose your good intention from the presets or contact me for a more personal intention.
Each cuff is handcrafted from 100% recycled silver and finished with the finest attention to detail in Kate's workshop in Sussex prior to gift-wrapping and sending via special delivery.
Jewellery Care
If your silver is lacking lustre or beginning to tarnish you can clean your jewellery with a silver polishing cloth or a silver dip solution. Please avoid using hard brushes or abrasives as they may scratch the surface of the silver and be cautious if your jewellery contains gemstones. To avoid tarnishing please store your jewellery in an appropriate container.
It is not recommended to wear your silver jewellery when bathing or swimming and wearing whilst applying perfume may cause the silver to tarnish.
Delivery times
Please note; Each necklace is handmade to order. It is estimated that items will be dispatched within 2 weeks from time of order.

Any time or date stated for delivery is an estimate only.