I am often asked how best to keep silver jewellery clean especially for pieces that only see the light of day on special occasions which, lets face it, we all have! Silver is such a beautiful metal to wear and when cared for properly it will retain its lustre and shine, but as it is a relatively soft metal it is also prone to little scratches and if not cared for properly, tarnishing. In this post I will share with you the best ways to keep your silver jewellery looking as good as new.
(Warning, sciency bit ahead!) Over time silver jewellery can develop a dark grey tinge to it, this is silver sulphide which develops through a process called oxidation. Wearing your silver jewellery frequently will prevent tarnishing as the oils from your skin 'clean' the metal and help maintain the shine. Always put you jewellery on last! Contact with perfumes, sprays, cleaning products and other household chemicals or substances which contain sulphur will cause your jewellery to tarnish. Take your jewellery off when sunbathing or swimming as chlorine, suncream and sunlight can tarnish silver.
Different finishes require slightly different attention when cleaning so the overall finish (ie satin or high shine) is not compromised. Find recommendations for cleaning different finished below (Most of the pieces featured below are available in my Ready To Wear section of the shop, click on the photos to shop the items while they are available);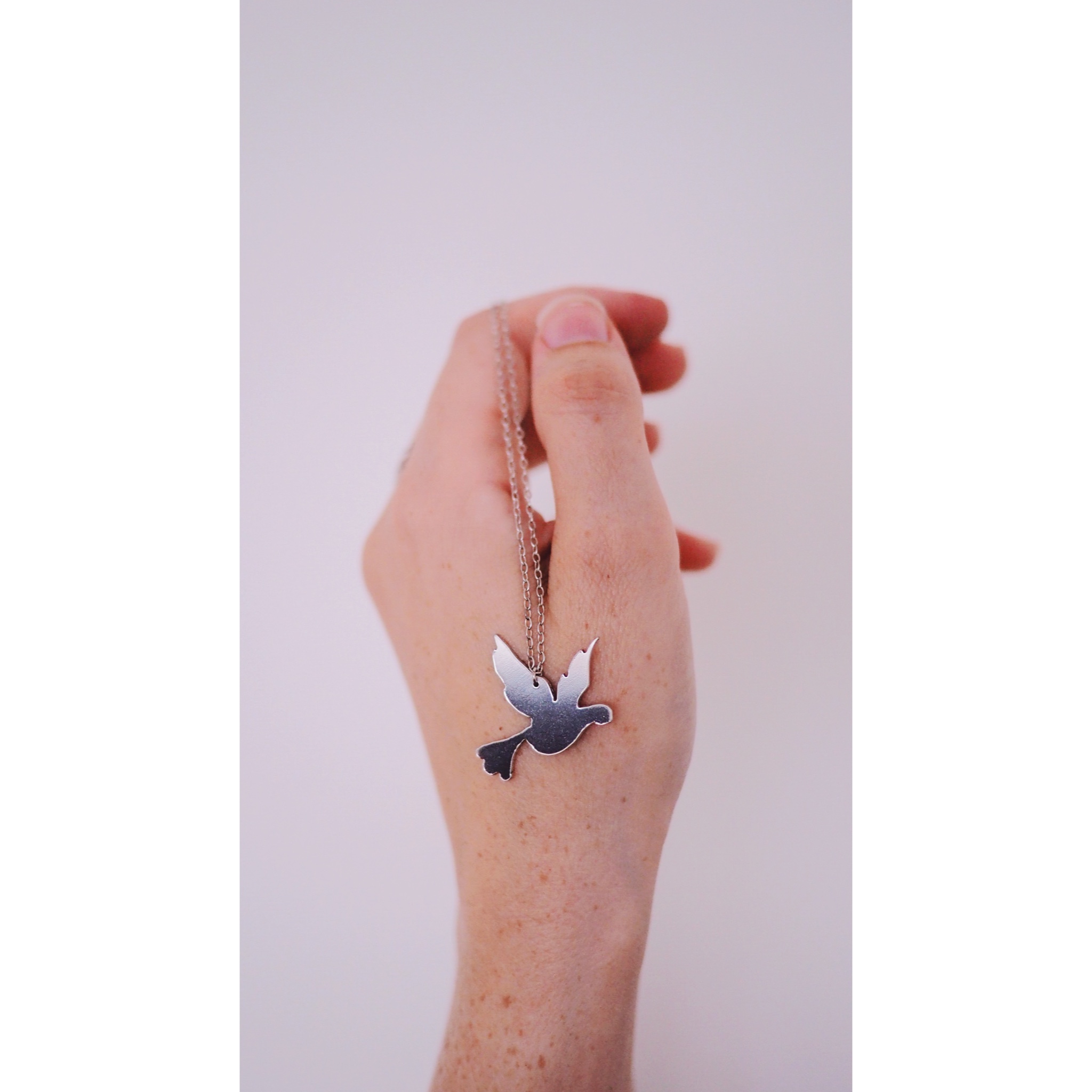 Pieces with a satin finish are best cleaned in a silver dipping solution rather than with a cloth as you don't want to end up turning the satin finish into a shiny finish! Make sure you follow the instructions on the packet and don't leave your piece sitting in the solution for longer than recommended.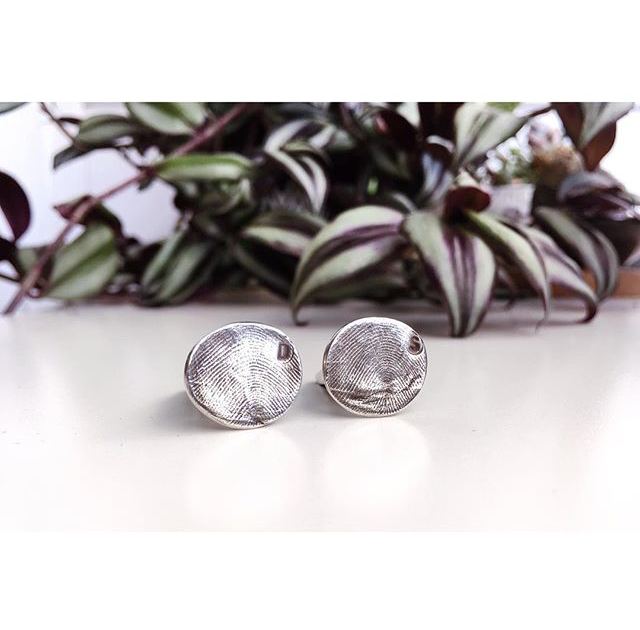 This is jewellery that has been tarnished on purpose. This is often done to highlight specific details of a piece, as you can see in the cufflinks here I used this method to highlight the fingerprint. Oxidised jewellery generally needs less cleaning but if it does require sprucing up it should be cleaned carefully so the patina is not removed. Completely avoid immersing in any chemical cleaners and simply wash in warm soapy water or really gently with a soft brush. To brighten up any areas that don't have the patina use a good quality silver cloth.
For Vintage or valuable pieces of jewellery I would always recommend seeking advice from a professional jeweller. Also before using any of these methods make sure you are positive you know what you item of jewellery is made from to avoid any adverse reactions!
NB Some people advise using baking soda, salt and water in an aluminium bowl to create a cleaning solution, i have never tried this method so cannot comment on it efficiency however if you do try it maybe try on a small part of your jewellery first in an area that cannot be seen in case it goes wrong. I would strongly advise against using this method with anything with gemstones.
I hope this has been helpful! This was the second in a series of 'most frequently ask questions' posts so please send me your jewellery queries and I will answer those too in upcoming weeks!